Research at College of Engineering
Research and innovation are integral parts to any college, and here at UNT's College of Engineering, it's no exception. With seven NSF CAREER Award winners, 117 full-time faculty members, and numerous state-of-the-art facilities, we're able to conduct world-class research that benefits today's modern world.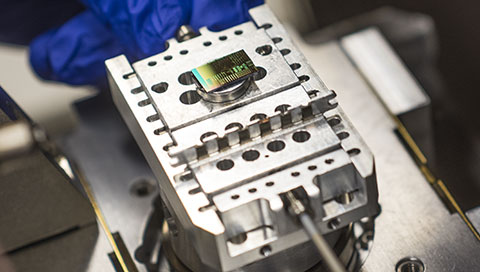 The latest Carnegie Classification Report has ranked UNT as one of nation's 115 top-tier research universities.
Corrosion and wear are very common – they can happen to any material exposed to an environment. But, what if materials could be tested at the atomic level to determine exactly how and why they break down and then be improved to create ultra-high performance alloys?
Find a research faculty or research area