Research at College of Engineering
Research and innovation are integral parts to any college, and here at UNT's College of Engineering, it's no exception. With seven NSF CAREER Award winners, 117 full-time faculty members, and numerous state-of-the-art facilities, we're able to conduct world-class research that benefits today's modern world.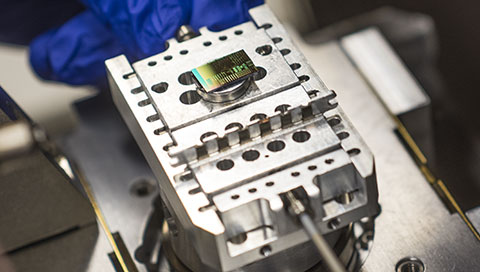 UNT is ranked as one of nation's 115 top-tier research universities by the Carnegie Classification Report.
Assistant professor Tao Yang earned the prestigious 2018 Ralph E. Powe Junior Faculty Enhancement Award from the Oak Ridge Associated Universities for his research into the future of electrical distribution, microgrids.
UNT researcher, Saurabh Nene, has designed a new steel-like alloy.
University of North Texas Materials and Science Engineering professor Jincheng Du is working to develop new glass materials to store nuclear waste and, after experimenting with advanced modeling and characterizations, found that a gel layer, that forms on the glass surface, has unique properties.
Find a research faculty or research area