Thursday, January 26, 2023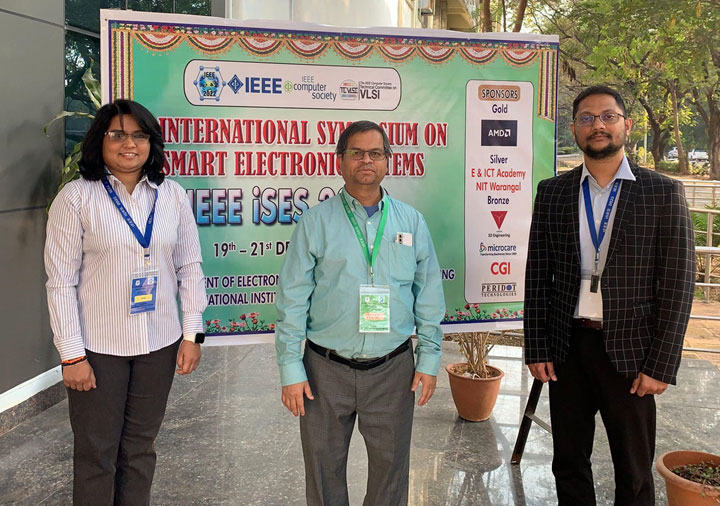 University of North Texas Computer Science Ph.D. candidate Anand Bapatla, Professor Saraju P. Mohanty, Professor Elias Kougianos and Khalifa, University Assistant Professor Deepak Puthal received the Outstanding Paper Award for their paper entitled "PharmaChain 3.0: Blockchain Integrated Efficient QR Code Mechanism for Pharmaceutical Supply Chain" at the 2022 OITS/IEEE International Conference on Information Technology. In this paper, the authors propose a blockchain-based method to stop counterfeit medicine. The method relies on using QR codes containing product information in the blockchain framework.
Computer Science Ph.D. Candidate Seema Aarella also traveled to present her research on PUF-based authentication for Edge-Data-Centers, Researchers from the Smart Electronics Group led by Mohanty presented three papers at the IEEE Smart Electronic System Symposium.